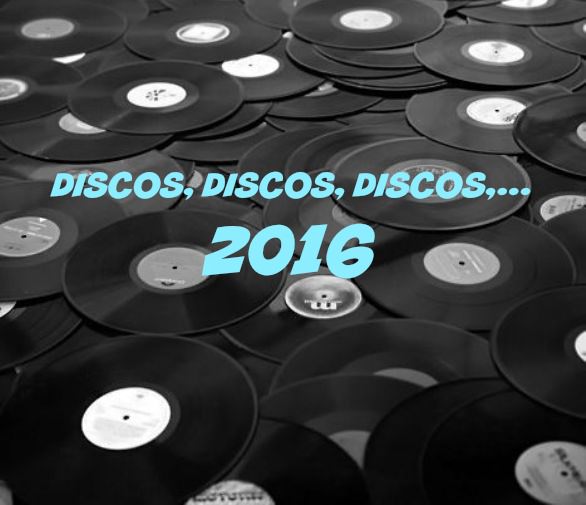 Como viene siendo costumbre otro año más desde Makma no queremos que pase el 2016 sin volver a dejar de hacer una serie de recomendaciones discográficas por parte de quien ha estado durante todo el año escribiendo y publicando sobre el condumio musical. Una notable cosecha la de esta añada, tanto por cantidad como por calidad.
Dentro de un orden de preferencia muy subjetivo que tiene que ver con las sensaciones y emociones recibidas, ahí van las 50 recomendaciones musicales del año 2016.
Puesto Honorífico '0' – Disco en directo del 2016
091 – Maniobra de resurrección – En directo (Granada, España)
Quizás el mejor disco en directo de la historia de España sobre una gira legendaria.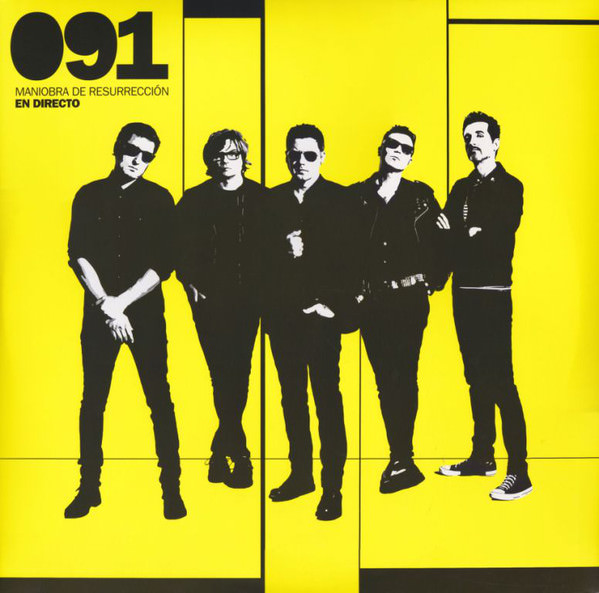 Número 1 – Disco en estudio 2016
CAR SEAT HEADREST – Teens Of Denial (Virginia, USA)
Will Toledo demuestra que es un joven geniecillo con este tesoro de rock alternativo.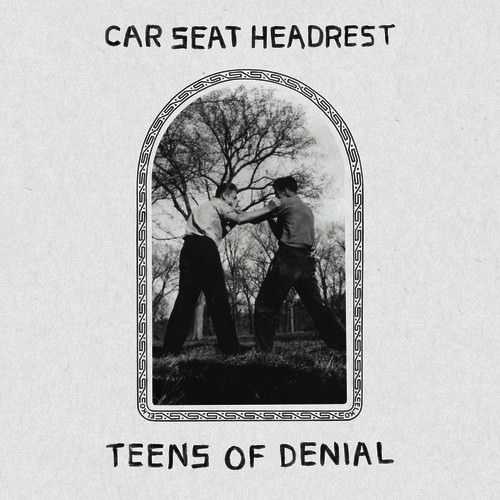 2 – DINOSAUR JR – Give a Glimpse of What Yer Not (Massachusetts, USA)
J Mascis y compañia mantienen el nivel guitarrero entre psicodelia, pop y grunge.
3 – SCOTT AND CHARLENE'S WEDDING – Mid Thirties Single Scene (Melbourne, Australia)
Excelente, en la línea velvetiana de nombres como los Dream Syndicate o Pavement.
4 – JESU & SUN KIL MOON (Abergele, Gales / San Francisco, USA)
Abundantes rincones para descubrir en esta sociedad de Mark Kozelek con la banda galesa.
5 – THE I DON'T CARES – Wild stab (Minnesota, USA)
Sonido 'replacements' vitamínico por el ilustre Paul Westerberg con Juliana Hatfield.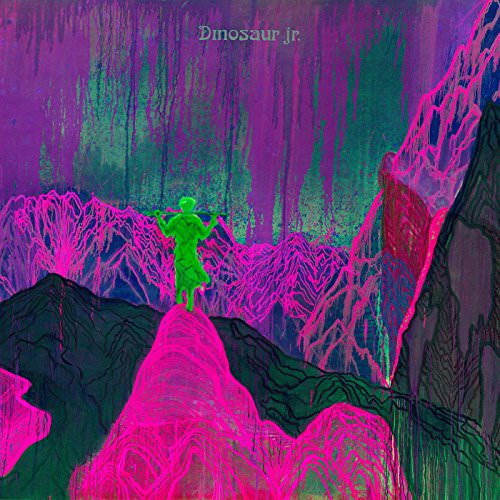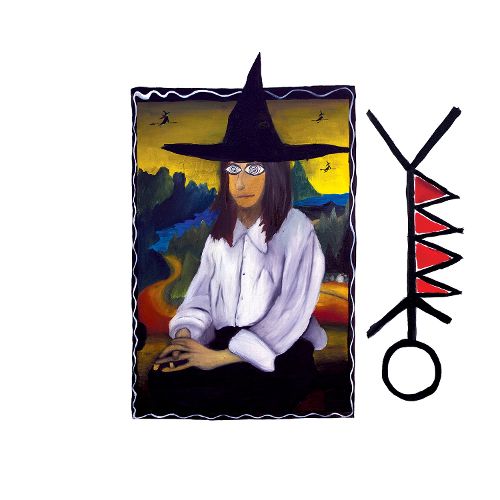 6 – THE FELICE BROTHERS – Life in the Dark (New York, USA).
Fraternal y muy saludable música popular de raíces.
7 – RADIO DAYS – Back In The Day (Milan, Italia).
Pildorazos de powerpop fresco y urgente.
8 – NATURAL CHILD – Okey dokey (Nashville, USA)
Modernizan sonidos americanos entre la Creedence, Lynyrd Skynyrd, los Stones,…
9 – WOODS – City Sun Eater In The River Of Light (New York, USA)
Luminosidad y calidez dentro de un folk-rock atípico.
11 – DATURA4 – Hairy Mountain (Freemantle, Australia).
De nuevo el ilustre Dom Mariani y compañía inciden en un innovador hard-rock psicodélico.
12 – STEVE GUNN – Eyes on the Lines  (Pensilvania, USA).
Suenan guitarras liberadas entre la psicodelia y el rock alternativo.
13 – MICHAEL KIWANUKA – Love & hate (Londres, Reino Unido).
Emocionante manual de soul con matices tribales, de folk y de blues.
14 – SAVOY MOTEL (Nashville, USA).
Nos transportan directamente a la new wave de finales de los 70's y principios de los 80's.
15 – FRANK- The Mud And The Thirst (Donosti, España).
Sorprendente debut de exquisitas melodías entre folk y raíces americanas.
16 – NAP EYES – Thought rock fish scale (Halifax, Canadá).
Humilde joya que recupera la línea de Dean Wareham y Lou Reed.
17 – THE GOON SAX – Up To Anything (Brisbane, Australia).
Jangle-pop y melodías agridulces herederas de los Go-Betweens.
22 – THE ROLLING STONES – Blue & lonesome (Londres, Reino Unido).
Sus Majestades vuelven a la base de su blues inicial con estupendas versiones.
23 – THE SONICS – Live at Easy Street (Tacoma, USA).
Bestial artefacto que devuelve la grandeza al garage en directo.
24 – LOS AUTENTICOS – Lluvia de estrellas – Una antología retardada (Castellón, España).
De justicia por fin este ansiado recopilatorio de melodías ochenteras.
25 – CISCO FRAN – Gigante (Valencia, España).
Notables composiciones en castellano en la onda de las mejores raíces americanas.
26 – THE FLESHTONES – The Band Drinks For Free (New York, USA).
Para brindar con la enésima reinvención del grupo rocanrolero más divertido.
27 – LUIS PRADO – Plays standards, Vol.1 (Valencia, España).
Luminosas versiones al piano de los Zeppelin, Bowie, Nacha Pop,…
28 – THE WAVE PICTURES – Bamboo diner in the rain (Wymeswold, Reino Unido).
Tan cerca de Jonathan Richman como de los Violent Femmes o la Creedence.
29 – BABY SCREAM – Life's a trap (Buenos Aires, Argentina).
Powerpop melódico en uno de los mejores trabajos de Juan Pablo Mazzola.
30 – GOODO – Better than millions (Halmstad, Suecia).
Con toda la influencia de Big Star, Raspberries, Badfinger,…
31 – NIGHT BEATS – Who sold my generation (Seattle, USA).
Admirable viaje psicodelico, experimental y garagero.
32 – PETE ASTOR – Spilt milk (Londres, Reino Unido).
Mucha clase, elegancia y estilo junto a James Hoare.
33 – J.TEIXI BAND – Desde el tren (Madrid, España).
La banda de Javier Teixidor continúa dando lecciones de rhythm&blues en castellano.
34 – JONATHAN RICHMAN – Ishkode! Ishkode! (Massachusetts, USA).
Melodías aparentemente sencillas de un talento incombustible.
35 – MOSES RUBIN – Subtle atmospheres (Madrid, España).
Sus melodías recuerdan mucho a las de Harry Nilsson en los setenta.
36 – SWEDISH POLARBEARS – The great northern  (Karlstad, Suecia).
Guitarras y armonías vocales de la escuela de los Teenage Fanclub.
37 – ADRIAN LEVI – Under songs  (Valencia, España)
Sensibilidad, introspección y una voz sugestiva y llena de contrastes.
38 – COTTON MATHER – Death of the cool (Texas, USA).
Notable segunda parte de una obra maestra oculta como fue el «Kontiki».
39 – THE FORRESTERS (Sidney, Australia).
Pop de guitarras australianas como interesante anticipo del próximo álbum.
40 – SON AND THE HOLY GHOSTS – 1995 (Palma de Mallorca, España)
Sonidos alternativos americanos que recuperan sensaciones de los 90's.
41 – DOUG TUTTLE – It calls on me (New Hampshire, USA)
Especial forma de cantar junto a unas guitarras sugestivas.
42 – NADA SURF – You know who you are (New York, USA).
No olvidan la capacidad para facturar auténticos pelotazos de singles.
43 – LUKAH BOO – La sombra de ayer (Madrid, España)
Excelentes armonías y arreglos con sensibles letras en castellano
44 – SUN GOD REPLICA – Grandular fever (Melbourne, Australia)
Alta energía, stoner rock y punk primitivo.
45 – HURRY – Guided meditation (Philadelphia, USA)
Powerpop melódico que puede recordar a Matthew Sweet y a The Posies.
46 – BILL LLOYD – Lloyd-ering (Kentucky, USA).
Powerpop melódico entre versiones de Beatles, Byrds, Badfinger,…
47 – STAY – The Mean Solar Times (Barcelona, España)
Sonidos que recuerdan al britpop de los noventa.
48 – THE MERGERS – With a carrot and a stick (Núremberg, Alemania)
Estupendos aromas a beat y garage sixtie.
49 – MULTIVERZAL (Buenos Aires, Argentina)
Dos universos que se cruzan entre guitarras acústicas e interesantes letras.
¡Feliz 2017 a todos los lectores y amigos de Makma!
Juanjo Mestre
* Adaptación para Makma de los listados publicados en Espacio Woody/Jagger que contiene reseñas más extensas y alguna muestra de audio.