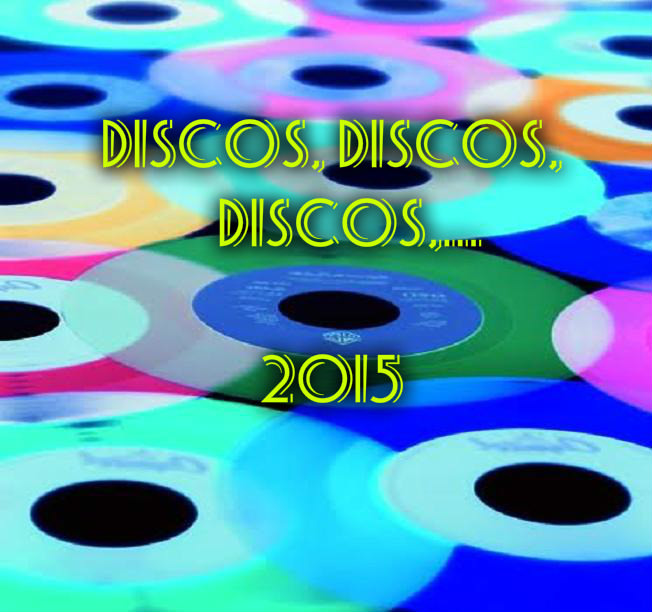 Otro año más desde Makma no queremos que pase el 2015 sin volver a dejar de hacer una serie de recomendaciones discográficas por parte de quien ha estado durante todo el año escribiendo y publicando sobre el condumio musical. Otra cosecha excelente la de esta añada, tanto por cantidad como por calidad.
Dentro de un orden de preferencia muy subjetivo que tiene que ver con las sensaciones y emociones recibidas, ahí van las 40 recomendaciones musicales del año 2015.
1 – RAFAEL BERRIO – Paradoja (Donostia, España)
Es la existencia, no salen las cuentas. Obra maestra absoluta.
2 – COURTNEY BARNETT – Sometimes i sit and think, and sometimes… (Sydney, Australia)
Una nueva dama del rock con actitud y con mucho talento.
3 – THE MINUS 5 – Dungeon golds (Seattle, USA)
Del sótano de Scott McCaughey se ha extraído oro de muchos kilates.
4 – THE ORANGE HUMBLE BAND – Depressing beauty (Sydney, Australia)
Belleza y melancolía infinita de una humilde superbanda.
5 – DATURA4 – Demon blues (Freemantle, Australia).
Incombustible Dom Mariani, ahora con un cóctel de hard-rock, powerpop y psicodelia.
6 – GERMAN SALTO – Salto (Madrid, España).
Maravilla cósmica de un nuevo orfebre español en lengua anglosajona.
7 – DANNY & THE CHAMPIONS OF THE WORLD – What kind of love (Londrés, UK)
Seguramente el amor como fuente de inspiración. De la escuela emocional.
8 – THE NEW TROCADEROS – Thrills & chills (Portland, USA).
Demasiado beneficioso, demasiado fresco y demasiado desinhibido.
9 – LA GRAN ESPERANZA BLANCA – Tren fantasma (Valencia, España)
Los principales pasajeros son los besos y las emociones.
10 – ROBERT FORSTER – Songs to play (Brisbane, Australia).
Pop diáfano y belleza otoñal con guiños a sus Go-Betweens.
11 – GUADALUPE PLATA – III  (Jaén, España).
El mejor blues pantanoso que se ha parido por estos lares.
12 – NEIL YOUNG + PROMISE OF THE REAL – The Monsanto Years (Toronto, Canadá).
Combativa obra conceptual del más grande contra la famosa multinacional agroquímica.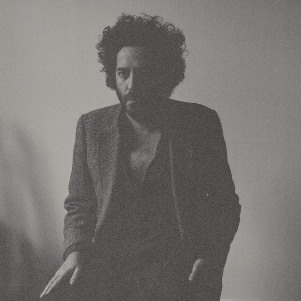 13 – PROMISED LAND SOUND – For use and delight (Nashville, USA).
Sonidos añejos que suenan modernos de unos jóvenes con una madurez inusual.
14 – CHENCHO FERNÁNDEZ – Dadá estuvo aquí (Sevilla, España).
Melancolía, arrogancia, amores, desamores en un universo muy personal.
15 – THE WAVE PICTURES – Great big flamingo burning moon (Wymeswold, UK).
Llevan la «richmanía» en el ADN. Espontáneos, incontinentes.
17 – DICK DIVER – Melbourne, Florida (Melbourne, Australia).
De seda lisa es la orfebrería del jangle pop y del Dunedin sound.
18 – THE SONICS – This is The Sonics (Tacoma, USA).
50 años después han vuelto salvajes, crudos, primitivos, toscos y cavernarios.
19 – THE WATERBOYS – Modern blues (Edimburgo, UK).
Un desfile de héroes, de locos, de épica. Mike Scott nunca falla.
20 – SHMOHAWK – Shmohawk (Seattle, USA).
Melodías atemporales que recogen la esencia de The Byrds o de Big Star.
21 – SEASICK STEVE – Sonic soul surfer (Oakland, USA).
Recoge la rica herencia de John Lee Hooker y la transforma en moderna.
22 – THE CONNECTION – Labor of love (Portsmouth NH, USA).
Powerpop del puro, energético, sin aditivos ni contaminantes.
23 – POPS STAPLES – Don't lose this (Chicago, USA).
Maravilla de disco póstumo para tiempos de poca fe.
24 – PETE ROSS AND THE SAPPHIRE – The boundless expanse (Edimburgo, UK).
Elegante obra conceptual sobre la existencia, entre el folk-rock y la psicodelia.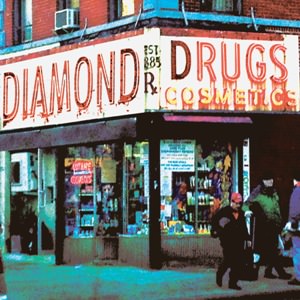 25 – LOS RADIADORES – Gasolina, santos y calaveras (Valencia, España).
Nos trasladan directamente a las trincheras del rock'n'roll
26 – ELVYN – Valley of the kilowatt hour (Toronto, Canadá).
Powerpop melódico, armonías muy 'byrds'
27 – CAROLINA OTERO & THE SOMEONE ELSES – Diastema girls  (Valencia, España).
Pop-rock alternativo bien ejecutado, sin disimulos, con una sonrisa imperfecta.
28 – DIAMOND RUGS – Cosmetics (Nashville, USA).
Rock'n'roll callejero que no aburre, ideal para corregir arrugas.
29 – SUN KIL MOON – Universal themes (San Francisco, USA).
Mark Kozelek es un genio que como mínimo sorprende, en acústico o en eléctrico.
30 – BARRENCE WHITFIELD & THE SAVAGES – Under the savage sky (Boston, USA).
La bestia tritura el rock & roll con un nuevo artefacto sónico incendiario.
31 – MAD ROBOT – I declare war (Valencia, España).
Distorsión de guitarras, magnetismo vocal y actitud crítica.
32 – EZRA FURMAN – Perpetual motion people (Chicago, USA).
Una base richmaníaca bien combinada. Desinhibido como pocos, va a más.
33 – EMMYLOU HARRIS & RODNEY CROWELL – The travelling kind (Nashville, USA).
Hay química, hay calidez, con dos incombustibles viejos lobos
34 – ADRIAN LEVI – My hidden pockets  (Valencia, España).
Elegancia, belleza, emoción, y encima con un buen trasfondo social.
35 – MIKAL CRONIN – MCIII  (Los Angeles, USA).
El alumno aventajado de Ty Seagall es un orfebre que continúa mejorando.
36 – BABY SCREAM – Fan fan fan  (Buenos Aires, Argentina)
Juan Pablo Mazzola se confirma como artesano del powerpop melódico.
37 – KURT BAKER – Play it cool (Portland, USA).
Nueva muestra del gran crack del powerpop más eléctrico y enérgico.
38 – THE BRIAN JONESTOWN MASSACRE -– Mini Album Thingy Wingy (San Francisco, USA)
Nos devuelven al período más psicodélico de Sus Majestades Satánicas.
39 – ULTIMATE PAINTING – Green lames (Manchester, UK)
La cara más amable y bucólica de la Velvet.
40 – LOS DELTONOS – Salud! (Cantabria, España)
Pasan los años y las décadas pero continúan mostrando un buen estado de salud.
¡Feliz 2016 a todos los lectores y amigos de Makma!
JJ Mestre
* Adaptación para Makma de los dos listados publicados en Espacio Woody/Jagger con reseñas más extensas y alguna muestra de audio.